*This post may contain affiliate links. As an Amazon Associate we earn from qualifying purchases.
There are a ton of mobility scooters to choose from when shopping online. Individuals who have difficulty walking want something dependable, easy to operate, and safe. If you choose a Pride Mobility scooter, you are dealing with one of the most well-known brands in the industry. The company offers a variety of mobility scooters that suit a multitude of different needs. They sell great products for indoor or outdoor use.
A mobility scooter is essential for most owners. But, the features of certain mobility scooters are optional. That's what sets the best mobility devices apart from others. Ease of use, maneuverability, and a powerful battery are also essential features.
Consumers should consider this when choosing a new scooter. Buying a scooter that will last for many years is vital. No matter which features you're looking for, think about longevity when selecting a scooter. An extended warranty is another nice feature to look for when choosing your device.
Comparison Table
[amazon box="B007SQJABE,B00GPGKN4G,B00ZYSIIY8,B007MB95G0″ template="table"]
About Pride Mobility Scooters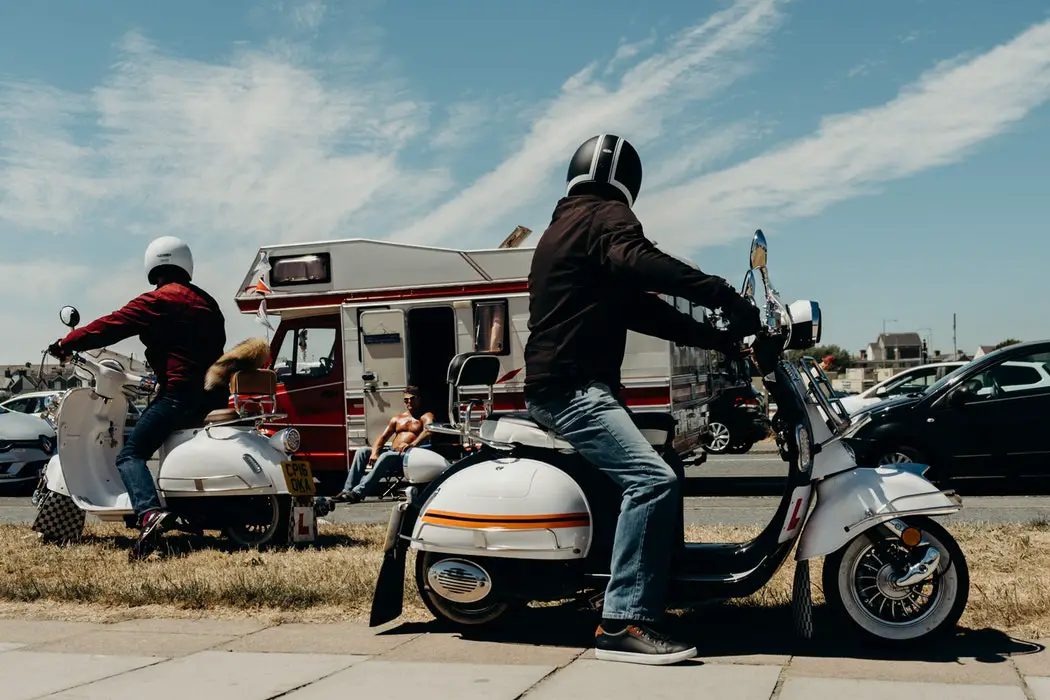 Image Source: Unsplash.com
Pride Mobility Scooters company began operations out of Pennsylvania in 1986. Today, the company is one of the leaders in mobility scooters and devices. The global brand sells their products in Canada, China, Netherlands, Italy, and other countries.
They carry several mobility devices. These include the Jazzy, Go-go, and Quantum Rehab. The company also introduces the latest technologies in their line of products. The q-logic drive and iLevel power seat are a couple of examples. They set each model of Pride mobility scooter apart from leading competitors.
How to Choose the Best Pride Mobility Scooter
There are so many mobility devices to select. Before choosing one, consumers must consider usability features. Consumers should compare several features when comparing the best brands. Doing so will allow them to choose between a Pride Mobility scooter and top competitors.
Primary use
The first step in choosing a mobility device is determining the primary purpose. If it's for indoor use, you want a scooter that is light and easy to work around tight corners.
For outdoor use, you want a scooter that travels over bumps and rough terrain better. Good outdoor scooters have large pneumatic wheels. They maneuver over the pavement and bumpy road conditions effortlessly.
Comfort and weight capacity
Some mobility scooters can hold users who weigh 400 to 500 pounds, or more. When choosing a scooter, it's important to look for something that's easy to maneuver. The scooter should be durable and sturdy enough to carry the weight of the owner who's purchasing it. Comparing lightweight, mid-weight, and heavy-duty scooters will help consumers find the best one.
Of course, the scooter's comfort levels are also an essential factor to consider. Owners need something with sturdy back support and comfortable padding. This is especially true since owners will sit on the scooter for several hours at a time. The more comfortable it is, the easier it is for them to remain in the seat all day.
Portability, ease of storage, and scooter weight
Portability is an important factor, and so is the ability to store the scooter. When choosing a Pride mobility scooter, owners who plan on using it outdoors need to transport it. If it is too bulky, or if it doesn't come apart, it's difficult to fit into a car. The mobility scooter must be easy to take apart into manageable pieces if you don't have a van with a ramp or lift. It is easier to transport when broken down into smaller and lighter parts.
The scooter's weight is also of concern when it comes to portability and ease of transport. A heavy-duty mobility scooter, for example, might weigh up to 400 pounds. A lightweight model as little as 100 pounds, or less. Consumers should compare scooters that can support their body weight. Consumers should look for products that can withstand indoor or outdoor use.
Three vs. Four-Wheel Scooters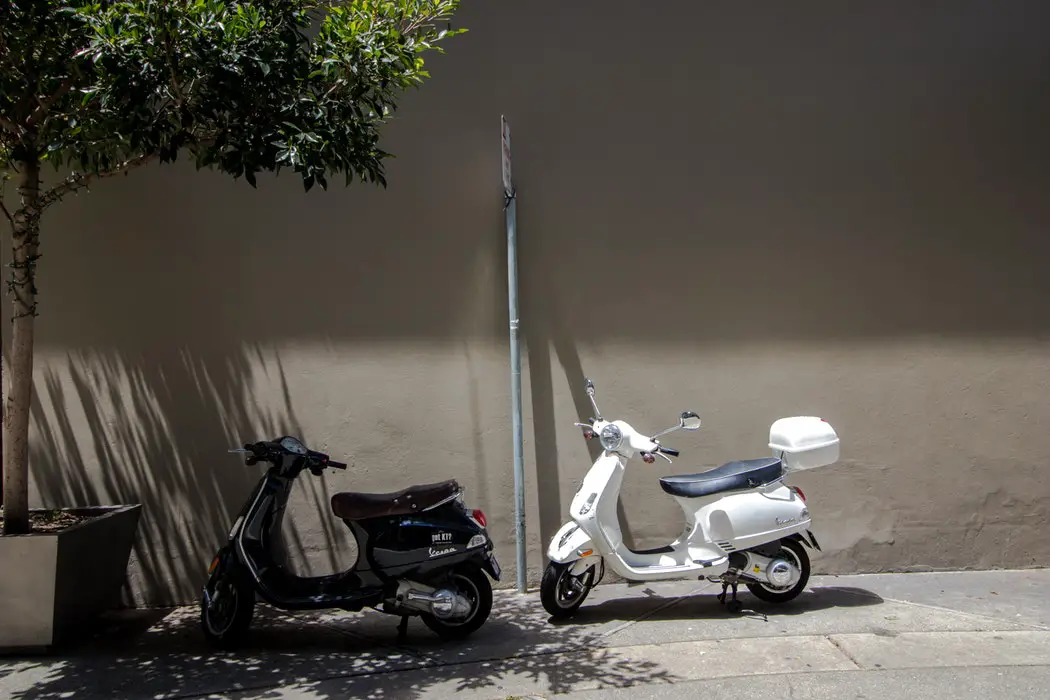 Image Source: Unsplash.com
Three-wheel and four-wheel scooters come in many shapes, sizes, and weight classes. Three-wheel scooters are perfect for indoor use. They are easy to maneuver around tight corners. But, they also feature less legroom than four-wheel scooters. The three-wheel model is the superior option for transportability. It is light, easy to disassemble, and travels well to various locations.
For those who have trouble balancing, four wheels might be the better option. A larger and more powerful motor also makes them superior for outdoor use. Some models speed up to over five MPH, and the larger wheels are ideal for rough terrains. Batteries last longer on these devices. They can go between 10 to 20 miles on a single charge, which is also superior to smaller three-wheel scooters.
Consumers have to consider where they'll use the device. They should also think about personal preferences and features. These factors will help individuals choose the appropriate mobility scooter for transport needs.
When reviewing Pride mobility scooters and competitors, we considered many factors. We also considered ease of use, mobility, and transportability in our review. In our reviews, we also looked at consumer reviews about the different models. We also included different prices ranges to make it easier for consumers to find the best product, regardless of budget.
A Pride mobility scooter and options from competing brands are available on several sites. Customers can find the Pride mobility scooter on the company's website. Amazon also sells mobility scooters. SpinLife is another site that carries several models. Average prices vary between three and four-wheel models. Brand reputation also impacts pricing. 
The Best Brands to Rival Pride Mobility Scooters
The Pride Mobility scooter brand is a leader in quality and design. Other manufacturers sell great mobility scooters also. These are a few of the top models to consider when investing in a new mobility scooter.
[amazon link="B007SQJABE" title="Drive Medical" /]
[amazon box="B007SQJABE"]
The Drive Medical mobility scooter features a 12 Ah battery. It also comes with interchangeable red, blue, and silver panels. The device disassembles making it ideal for transporting from one location to another. It features a delta tiller that is easy to adjust. It has a swivel seat and foldable backrest. The armrests also feature thick padding. These features guarantee the highest levels of comfort when riding.
The device features a large plastic basket. This feature is perfect for owners who want to bring personal belongings along for the ride. It also features a removable liner, so small items won't fall out of the basket. The scooter's weight capacity is 300 pounds, and it travels up to five MPH. The max distance of travel is nine miles on a single charge. An optional 15 Ah battery operates up to 15 miles on a single charge.
One reviewer notes how the scooter doesn't offer much leg room. Another reviewer states that the scooter is bulky moving through aisles in stores.
[amazon link="B00GPGKN4G" title="Drive Medical" /]
[amazon box="B00GPGKN4G"]
This four-wheel mobility scooter is affordable. It is easy to maneuver, and owners can disassemble it quickly and easily. The device has large front and rear tires. They also feature an anti-tip design to guarantee stability while riding. A delta-steering handle is ergonomic, making driving the scooter simple enough for anyone to use, even those who don't have experience riding mobility scooters.
It supports users up to 300 pounds and features a mini storage basket. The scooter comes with red and blue interchangeable panels.
One reviewer notes the battery does not last for four hours as the manufacturer claims. They also state the product claims to include two batteries, but they only got one with their order.
[amazon link="B00ZYSIIY8″ title="

EW36 MOBILITY"

/]
[amazon box="B00ZYSIIY8″]
This three-wheel mobility scooter is ready to use upon arrival. It features a basket behind the seat for storage. It achieves speeds of up to 18 MPH and can go up to 45 miles on a single battery charge. This scooter also has dual-shock absorbers, an anti-theft alarm, a headlight, taillight, and turn signals. The twist throttle easily adjusts the motor's power to each person's preference when riding.
A brushless electric motor is superior to the quality and power that is on other scooters. The scooter's battery also charges quickly, in about four to six hours it is ready to go once again. Padding on the seat cushion, backrest, and arms also ensure the highest levels of rider comfort on this mobility scooter. The weight capacity on this scooter is 350 pounds.
One reviewer notes they are uncomfortable when riding and feel as if it will tip over while traveling. They also note that the seat belt is short and doesn't come with an extender.
[amazon link="B007MB95G0″ title="Drive Medical" /]
[amazon box="B007MB95G0″]
This scooter features an ergonomic throttle with freewheel operation. It also has a Delta tiller that makes it extremely easy to ride. The arm and backrest have full levels of padding for the highest level of rider comfort. The swivel seat adjusts smoothly, and the backrest reclines to increase comfort levels on the mobility scooter. The headrest is also adjustable for each rider's height and leveling needs.
The pneumatic tires and full suspension reduce bounce on this four-wheel scooter. The scooter also has anti-tip wheels. Riders never have to fear that it will fall or tip over while riding. It features a large, plastic carry case on the front for storing small items.
The scooter has turn signals, hazard lights, LED headlight, and brake lights. These features make it safe to ride in dark or unfamiliar locations. The battery lasts up to 38 miles on a single charge and can reach speeds of up to nine MPH. The highest user weight capacity for this mobility scooter is 325 pounds.
Reviewers haven't given any negative reviews about this product. The high price of this mobility scooter makes it unattainable for many consumers. This is especially true in a highly competitive industry.
Our Verdict
The Pride mobility scooter company is a leader in brand name recognition, quality, and selection. The company offers an extensive line of three and four-wheel mobility scooters. Pride mobility offers a lifetime warranty on the frame of their scooters.
Any Pride mobility scooter is reliable and easy to disassemble quickly, transportable, and has the guaranteed quality and performance other manufacturers don't. The company sells a mobility scooter for people at every life stage. And, the worldwide recognition is also a sign of the quality you can expect from these scooters.
Individuals who are on a budget will love the Drive Mobility Sfscout4 mobility scooter. The four-wheel scooter is lightweight, easy to disassemble, and features a front basket for storage. It maneuvers easily on rough terrain and bumps. It also features non-marking, anti-tip wheels. Even individuals with balance issues won't find it difficult to move around on this mobility scooter. A broad foot base and plenty of legroom also make this scooter comfortable for long periods of use.
The Pride mobility scooter brand is a leader in mobility scooters and devices. There are several great competitors in the industry to consider also. These are some of the best mobility scooters available, regardless of your budget or mobility needs.